The story of A Christmas Carol is a holiday classic, but there are dozens of other international celebrations that take place in December as well, each featuring their own history, customs and significance. Let's take the time this holiday season to explore the December celebrations around the world!
Hanukkah (Nov. 28-Dec. 6)
The dates of Hanukkah change every year, since the Hebrew calendar is based on the sun and moon. Whether at the end of autumn or beginning of winter, the Festival of Lights celebrates celebrates the rededication of the Holy Temple to Jerusalem. In Hebrew, Hanukkah means "dedication."
In the 330s BCE Israel was conquered by Alexander the Great and his legion of Greeks. The holiday honors the Jewish revolt and victory over the Seleucid Empire, and the cleansing and restoration of the Holy Temple by Judas Maccabeus, a priest. The story goes that when Maccabeus entered the temple, he lit a candle which burned for eight days when the oil should have only been enough for one. Hanukkah spans eight days in commemoration of this miracle.
Traditions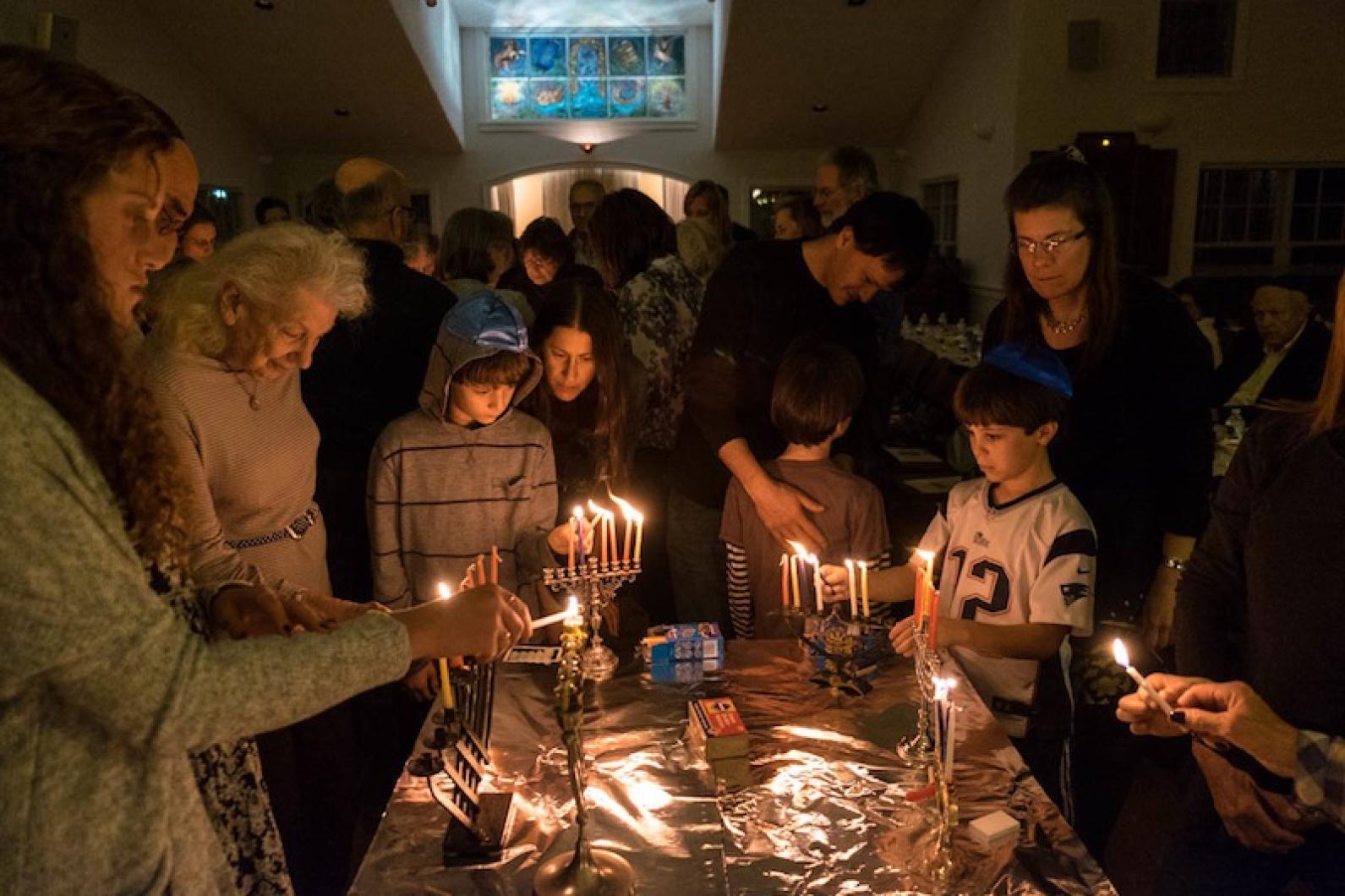 Menorah: A special candelabrum with a large central candle, the shamash, used to light one of the eight candles each night.
Dreidel: A game where every player puts pieces (matchsticks, chocolate, pennies, nuts) in the pot or takes from the pot based on the outcome of spinning this top. Nun means the player does nothing. Shin means the player puts one piece in the pot. Hey, the player gets half the pot. Gimel, they get the whole pot. The origin of this tradition comes from children hiding their secret study of the Torah from patrolling Greeks by pretending to play a game.
Food: Fried potatoes, latkes, jelly donuts, chocolate gelt, matzah balls, and pancakes are but six traditional Hanukkah foods. Many dishes served on this day are fried in oil in honor of the miracle in the temple.
Gifts: The tradition of gift-giving on Hanukkah is actually an assimilated one. While small amounts of money (gelt) were given to children on this holiday, only when the people of Israel escaped poverty in Europe did they find they could afford to splurge in the same way the Christians did. And so presents were incorporated into Hanukkah, spread across the eight days.
Stories: The Chanukkah Guest by Eric Kimmel, Latkes and Applesause: A Hanukkah Story by Fran Manushkin, and Oskar and the Eight Blessings by Mark Siegel are three popular children's books.
World AIDS Day (Dec. 1)
"Founded in 1988, World AIDS Day was the first ever global health day."
It is vital to the HIV/AIDS community and all of those who have died from the disease that we recognize it is still as relevant a pandemic as COVID-19. There are 38 million people living with the virus today, according to their website, and 35 million have died since the virus was discovered in 1984.
On the second annual World AIDS Day in 1989, Visual AIDS founded (the now punctuated) Day With(out) Art, to build support and programs for artists living with the disease, as well as honor the artists who were lost in the worsening crisis.
"What can I do to help?" The National AIDS Trust encourages people to support by buying a red ribbon to show solidarity, getting tested for HIV (testing is free and confidential at any health clinic, and early detection is crucial to healthy, productive living), fundraising, and sharing this cause where they can.
International Day of People with Disabilities (Dec. 3)
The theme of IDPWD in 2020 was "Not all disabilities are visible," expanding its awareness to less apparent disabilities—ones that may commonly be referred to as diseases, such as mental illness, chronic pain, dyslexia, and diabetes, among others. This campaign was intended to help the world understand that disability concerns us all, and that while some treatments for impairments have become second-nature (take the universality of glasses/prescription lenses), there are many more that remain globally misunderstood and neglected through inaccessibility.
IDPWD celebrates learning, optimism, and action to create "inclusive, accessible and sustainable societies," with an emphasis on "Nothing about us without us" to bring people with disabilities into the room wherever policies and decisions are being made.
Saint Nicholas Day (Dec. 5/6)
Saint Nicholas is the patron saint of Greece and Russia; of regions of France, Italy, Malta, and Serbia; of high school students in Portugal; of Spain's University of Valladolid medical school; of sailors and children. This day celebrates the 4th-century bishop who started the gift-giving tradition.
In Ukraine and Poland we find the origin of gifts under the pillows of good children and coal under those of the bad. In regions of France, as donkeys carry gifts and sweets for children, grandparents tell stories of the feats performed by the saint. In Belgium, the Netherlands, and Denmark the figure Sinterklaas can be found in parades on horseback to this day. A fictional version of St. Nick, Sinterklaas is dressed in red and has a large white beard, serving as the basis for Santa Claus when it was introduced in the colony New Amsterdam.
This day is currently celebrated on both Dec. 5 and 6, some countries with festive preparations the evening before. The original holiday was always on the 6th, however, leaving the night before free for a demon to reap on the naughty.
Krampusnacht (Dec. 5)
There is room on this list for the macabre. The antithesis of the jolly St. Nick can be found in hoards across Eastern Europe when the time comes for punishing the year's naughty children, rather than rewarding those who behaved. Stories of Krampus date back centuries, and the hairy, horned figure is a ghoul you'd expect to find five weeks earlier… on Halloween.
In modern celebration, Krampuses romp by parading, dressing up, consuming lots of alcohol, frightening children and parents, and swinging at delinquents with bundled sticks (in traditional Krampus fashion). Festivities to date have never gone so far as dragging the naughty all the way to the Underworld, however.
Krampusnacht (Krampus Night) has recently spread to the US. Seattle, Philadelphia, and New Orleans are but three cities that celebrate the holiday born in Alpine folklore. The Christmas Devil's traditions have also shaped those of our very own Santa Claus—one version tells of him crawling down chimneys, only with the intent to take rather than to give.
Finland's Independence Day (Dec. 6)
Most of Finland's history was under Swedish rule until taken over by Russia in 1809. As the Finns resisted assimilation for a century, they established the Fennoman movement along the way to promote the use of their own language and secure national identity. Their Declaration of Independence was signed on this day in 1917.
The nation does not indulge in over-the-top festivities. An annual tradition is the showing of Tuntematon Sotilas (The Unknown Soldier), a film based on the novel by Väinö Linna. Adaptations of the film have been made in 1955, 1985, and 2017. In the evening, the people of Finland tune in to watch the presidential reception of Linnan juhlat (The Castle Ball), inviting artists, scientists, and other contributors to Finnish society.
National Pearl Harbor Remembrance Day (Dec. 7)
On this day in 1941, Japan made a surprise attack on the Territory of Hawaii (not made a state until 1959), killing 2,403 US service members and civilians. The US entered World War II the following day by declaring war on Japan. As it was too difficult to respectfully remove many of the deceased from the USS Arizona, the sunken ship became their final resting place. In honor of the lives lost, American flags around the US are flown at half-mast until sundown to this day.
Pearl Harbor is located on the south coast of the island of Oahu, near Honolulu. Special ceremonies will be held in honor of the event's 80th anniversary in 2021, including a wreath presentation by the Marine Corps of Hawaii, a freedom bell ringing, and a performance by the Pearl Harbor Mass Band.
Human Rights Day (Dec. 10)
The United Nations adopted The Universal Declaration of Human Rights on this day in 1948, to prevent the inhumanities of World War II from repeating. The document (a simplified version of which can be found here) contains the articles of basic human rights, and is the most translated document of all time, into over 500 languages.
A great way to participate is to know and review your rights as a human being. Unlike certain policies, the UDHR "guarantees the rights of every individual everywhere, without distinction based on nationality, place of residence, gender, national or ethnic origin, religion, language, or any other status," according to the Office of the High Commissioner.
An issue in need of greater awareness is the hundreds of thousands of children serving as soldiers, laborers, forced to marry at a young age, and trafficked around the globe. Another way to observe this day is by donating to human rights causes and charities such as UNICEF, Human Rights First, and Human Rights Watch.
International Animal Rights Day (Dec. 10)
This day was intentionally scheduled to overlap with Human Rights Day in recognition that human beings are animals on this planet, same as donkeys, octopuses, tarantulas, and salamanders. There is little doubt that, through innovation, humans are responsible for the mass rate of extinctions worldwide and the critical endangerment of species falling in numbers. Organizations and charities such as World Wildlife Foundation (among others), use their platform to not only promote conservation efforts and programs but also to encourage a vegetarian/vegan lifestyle, and strive to reconnect humans with nature. (The nutrients we get from meat came from the plants those animals ate, after all.)
Animal tourism, trafficking, and zoos profit off the exploitation of animals around the world, with severe harm to each individual "specimen" or "exhibit"—even cultural traditions such as horse racing and the Running of the Bulls should be viewed with scrutiny. Ivory, furs, bushmeat, and ingredients of Eastern Medicine are popular reasons that animals such as elephants, snow leopards, rhinos, and pangolins are smuggled or poached as commodities. While these are notable names atop the endangered species list, it is estimated that hundreds of other species are driven to extinction every day. Many of these include species and subspecies of tree frogs, birds, fish, invertebrates (mussels, insects), as well as plants and fungi, that are essential to the planet's biodiversity. Between 10,000 and 100,000 species go extinct every year.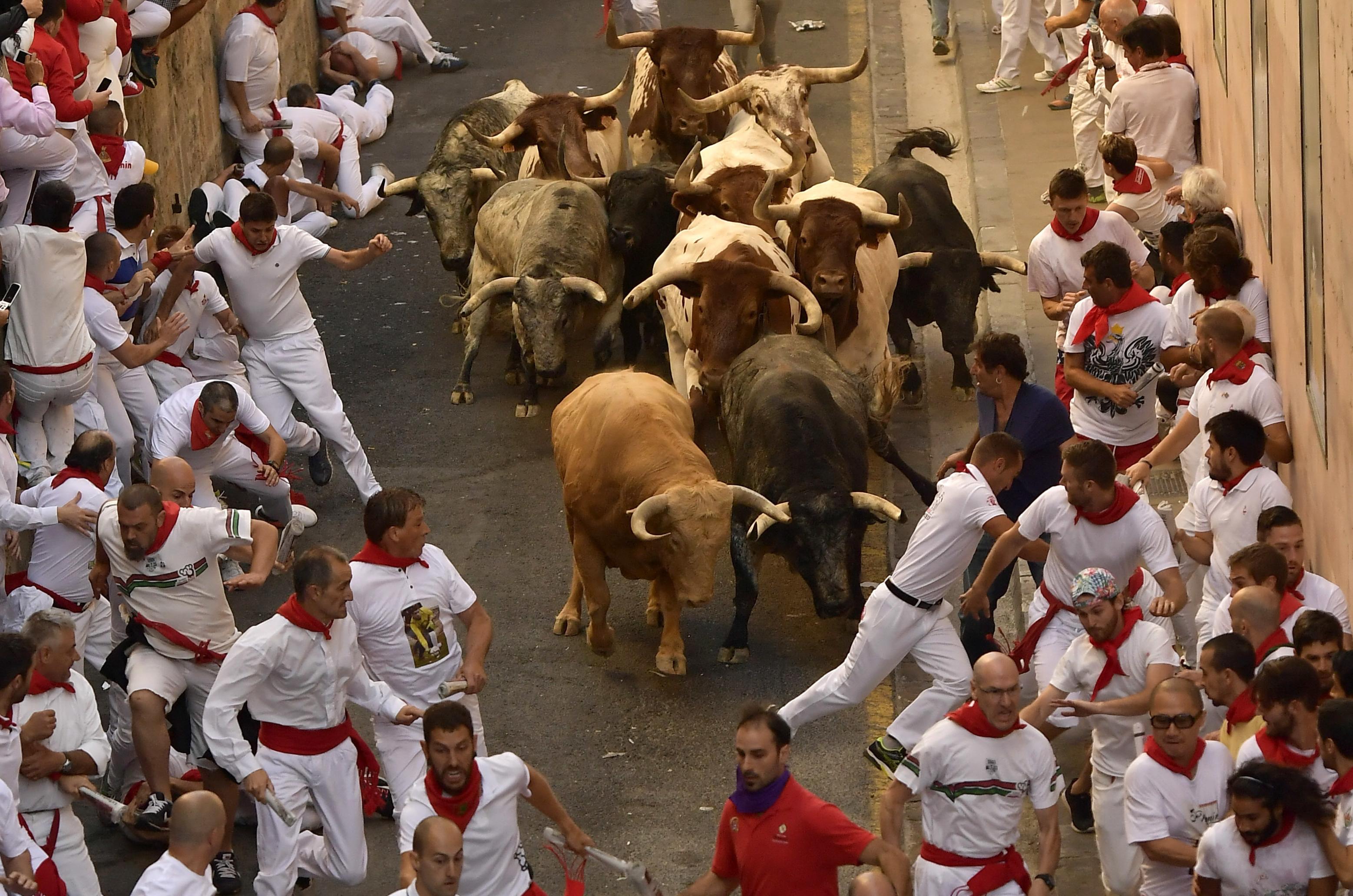 This day is more than a plea for donations. It is a reminder that there are other sentient beings whom we share this planet with, and we are all responsible for benefitting from their suffering. Created by Uncaged in 1998, IARD advocates for a future free of all forms of violence against animals, from cats and dogs to lions and wolves.
Animal Rights Rochester is a nonprofit grassroots organization in Monroe County with a vision of "Liberation for all animals."
Day of the Virgin of Guadalupe (Dec. 12)
On this day in 1531, Juan Diego Cuāuhtlahtoātzin, an indigenous peasant, is said to have been visited by the Virgin Mary for the fourth and final time. He was told to convince the Bishop to build a church: the Basílica de Nuestra Señora de Guadalupe (Basilica of Our Lady of Guadalupe) in Mexico City, now the most visited in the world. The city had been conquered only ten years earlier by Hernán Cortés and stripped of its idols. The story of the apparitions made the Virgin Mary a cornerstone figure in Mexican culture to whom this day of feasts is dedicated.
The Virgin of Guadalupe is accurately portrayed as a woman with brown skin, which is an essential detail to Mexico's identity as a mestizo country blended with both Spanish and Native populations. She is a symbol of feminism and devotion for the people, and is often connected to pre-Columbian goddesses of Mexico.
Many schools and businesses in Mexico are closed on this holiday, which begins with a midnight mass. Thousands come to church to pray, receive blessings, and stay for hours. Songs and conchero dances are performed for the patron saint before the fiesta moves to the plaza, filled with people carrying homemade shrines; food vendors serving buñuelos, raspados, and tortas; crafts; and clothes. Celebrations also include a large family feast, and public events such as bullfights and rodeos.
For more of the month's international celebrations, stay tuned for Part 2! A Christmas Carol runs November 24 – December 24.